Welcome to the third edition of our 2020 Quarterly Insights. We are praising God for a fruitful three months of ministry outreach to the Arab world.
The following quotes, stories and statistics are all from the months of July, August and September. 
Creating personal connections
God designed us all to experience and enjoy personal connection, both with himself as our heavenly Father, and with one another. This last year the coronavirus has given us all a new understanding about the importance and value of personal connections. We are blessed to live in an age with digital connectivity that makes it possible to video chat with family and friends hundreds and thousands of miles away. But can connecting on the internet be as meaningful as meeting in person? As you know, our ministry reaches individuals online who are seeking to understand more about Jesus, but how can we make those connections more personal? How can we connect more deeply with those seekers? And how can we help them connect with God in a more meaningful, life-changing way?
As a ministry, we are always striving to innovate and adapt to ensure we are sharing the gospel in the most effective ways. We believe there is an opportunity for us to make small shifts in our digital approach that will result in deeper, more meaningful and profoundly fruitful connections with Muslim seekers. We have already begun to make these small changes in our online advertising. In just a few short months, we are seeing how a more personalised approach is creating significant connections across the Arab world.
The statistics: July to September 2020
Four times a year, we review the results of our online efforts. Have a look at the encouraging results below.
---
Muneers Story
'I want to embrace Christianity and get to know the Bible so that I can become a Christian.'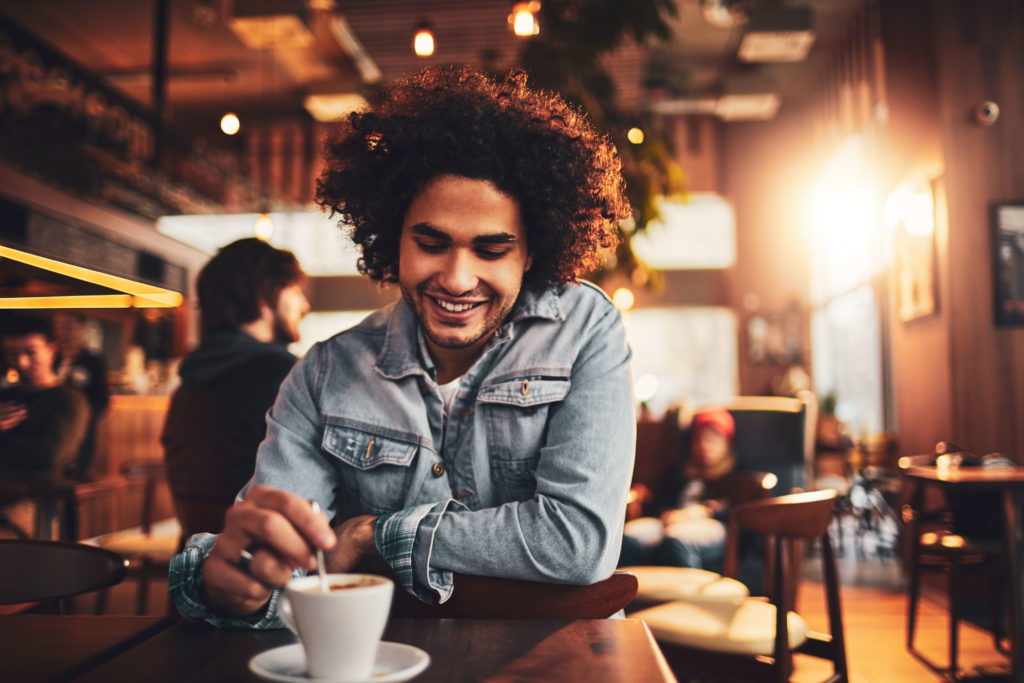 These are the first words Muneer* from Iraq sent to us. Our online responder quickly replied, and we put him in touch with believers who could meet with him face to face. The first meeting was 'great', and Muneer immediately expressed the desire to study the Word. More gatherings will take place so he can build fellowship and be discipled by local believers.
'For where two or three are gathered in my name, there am I among them.'
Matthew 18:20
---
Nabil's Story
The following is a conversation that took place on WhatsApp between our responder Habib and a new contact from Yemen.
Nabil: Hi, I am Nabil* from Yemen. Can someone talk to me?
Habib: Hi, sure! How can I help you?
Nabil: I was a Muslim, and I now need guidance.
Habib: You were a Muslim, and now what are you?
Nabil: I am 99% a Christian. By the way, it is Sister Fadel from Yemen that led me to you.
Habib: I am delighted to help you. What are your questions?
Nabil: If people around me discover that I became a Christian, they will surely kill me. I am obliged to practice the Muslim prayers, and I want to know if it is a sin to do that? I tried to convert to Christianity while I was in Egypt. But some Christians there were opposed. It has been years that I am no longer convinced of Islam.
Habib: Are you convinced of the Christian faith now?
Nabil: I am, more than ever. I have experienced in my life that Christ is the right path.
Habib: Amen! Put your full trust in Jesus.
Nabil: I am fully trusting Jesus to the point that I am afraid to sin. Now show me how to pray and how to please the Lord.
Habib chatted with Nabil for a long time. He taught him how to pray and was able to put him in touch with other believers. One believer travelled 220 kilometres to meet with Nabil face to face. Yemen is suffering profound challenges right now, and Nabil lives in very poor conditions. We praise God that a local believer was able to assist him. Despite his circumstances, Nabil has put his full trust in Jesus and can receive discipleship online, which is helping him to grow in his faith.
For by grace you have been saved through faith. And this is not your own doing; it is the gift of God. . .
Ephesians 2:8
---
Fazhan's Story
Fazhan* contacted us because he had accepted Christ as his Saviour, but he had specific questions about prayer and fasting. He shared the following with our responder.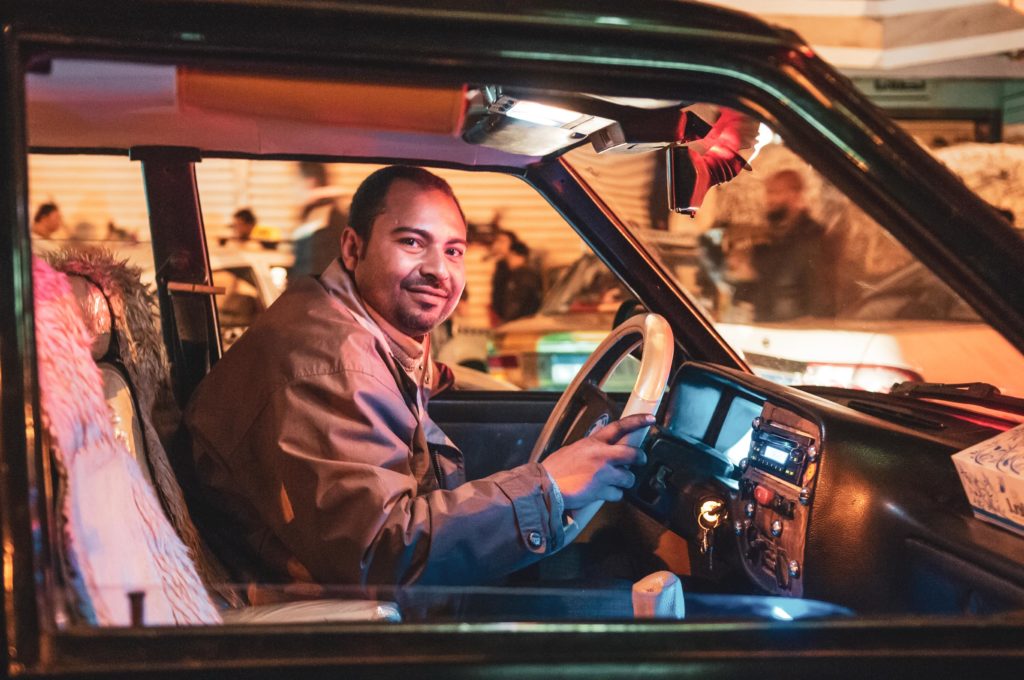 'I am a Syrian living in Lebanon. I have lived here for the last seven years, and I am from a Muslim family. I got to know a person who has high moral standards. He advised me to read the gospel after he noticed my spiritual drought. He highly recommended your site, and so here I am. I have read the gospel many times, and I understood a lot about the peace found in it. However, I still have some questions. I need your help so that I may continue on this route and not return to my previous spiritual condition of being lost.'
Habib*, one of our responders, had many exchanges with him, discussing verses and various topics from the Bible. Fazhan felt ready to meet with other believers where he lives, so we were able to put him in touch with a team in Lebanon. Most recently, we heard that he has been studying the Word of God in a group and everyone is encouraged by his spiritual progress. At the end of September, a local believer baptised Fazhan!
All Scripture is breathed out by God and profitable for teaching, for reproof, for correction, and for training in righteousness, that the man of God may be complete, equipped for every good work.
2 Timothy 3:16-17
---
Mafaza's Story
'Peace on you all. I am from a Muslim background. I quit Islam to atheism. But I could no longer live with the idea of denying the existence of God. However, I was affected by the person of Christ since the age of 16. It is why I want to know more about him.'
These are the words of a young woman in Tunisia named Mafaza*. She contacted us online through our website, filling in a form requesting us to get in touch with her. One of our responders has been interacting with her about the gospels, eternal life and the Christian faith. She has many questions and wants to understand deeply before committing to follow Christ.
We were able to arrange for Mafaza to meet with someone locally in her town. The following is the feedback we received from our local team member who met with her.
'Mafaza is now a believer! She chose to follow Jesus and is bold about her faith. She openly shares with her family and friends. We have planned her baptism next week.'
We give thanks to you, O God; we give thanks, for your name is near. We recount your wondrous deeds.
Psalm 75:1
---
Ways to pray
Pray for the individuals mentioned in this article. They are new to the Christian faith and will undoubtedly face challenges because they have chosen to follow Jesus.
Will you join us in praying that the changes we are making in our strategy will be both fruitful and beneficial? It is our prayer that it will lead us to Arab seekers who are prepared to have a deeper, more meaningful personal connection with God and the Christian faith, and that new brothers and sisters will be better equipped to withstand the challenges they face as they grow in their faith.
* Names changed for security.
** All Bible quotations are from the ESV.
*** Testimonials shared here are direct quotes from our contacts. The views of these individuals are not necessarily the views of Arab World Media.
You can read our first and second quarter insights here.